Are you in need of some last minute Easter decor ideas for the upcoming Easter holiday? You are in the right place! For more inspiration be sure to check out Easter Decor Inspiration, Part 1…
Spring Florals
Floral arrangements bring life to your decor. They do not have to be extravagant. A simple stem of cabbage makes a large impact when placed prominently on the table. Consistency is key with floral arrangements. If you are new to arranging living or fake flowers just pick 1, 2, or at the most 3 colors of flowers to arrange. You can use different styles of flowers, but keep it in the same color scheme. Add some greenery and you will be sure to have a striking arrangement. If you are feeling a little bit more bold, grab a spring selection from your local florist or grocery store and group the like colors together throughout the arrangement to create consistency. Sprinkle with a filler like baby's breath or any type of greenery to make the arrangement full and impactful. I really mean any type of filler. When in a pinch I often walk into my yard and clip branches from bushes, ivy, and trees to create height and cohesion in arrangements. Here I have even used the greens of fresh carrots. The goal is just to add variation, height, and consistent colors to create a balanced arrangement. Nothing welcomes and inspires guests more that beautiful floral arrangements. They are a symphony for our eyes. This year I took one of my arrangements a step further and added root vegetables. I love how they gave the arrangement lots of texture and color. They were the prefect addition to communicate Easter has arrived!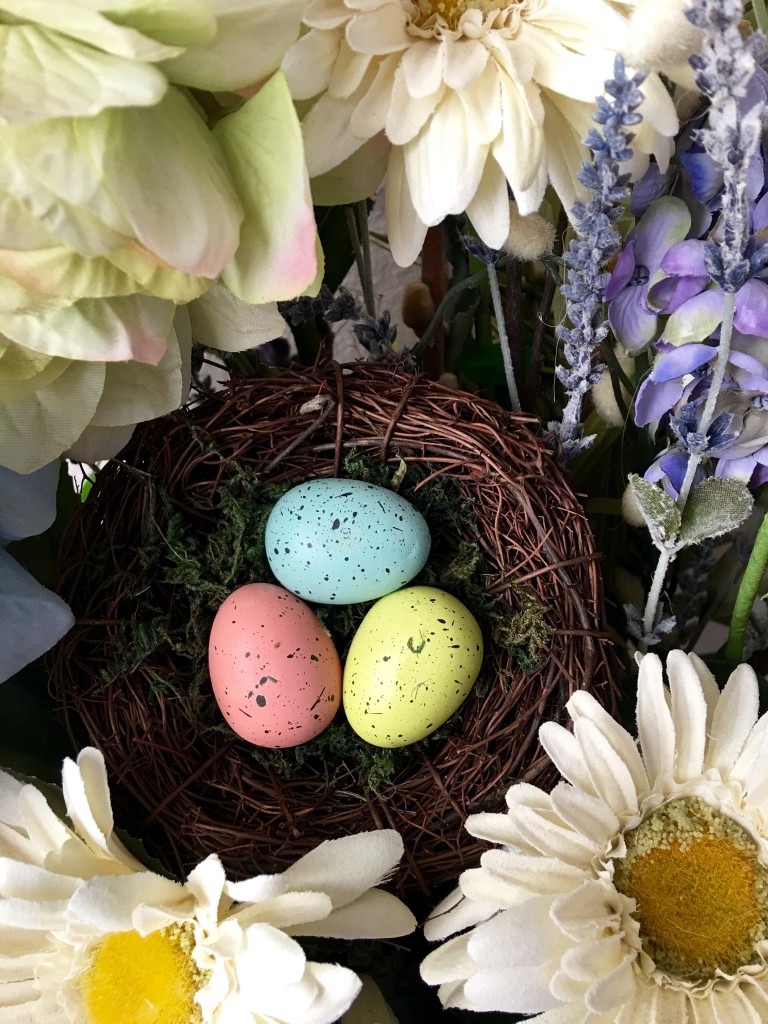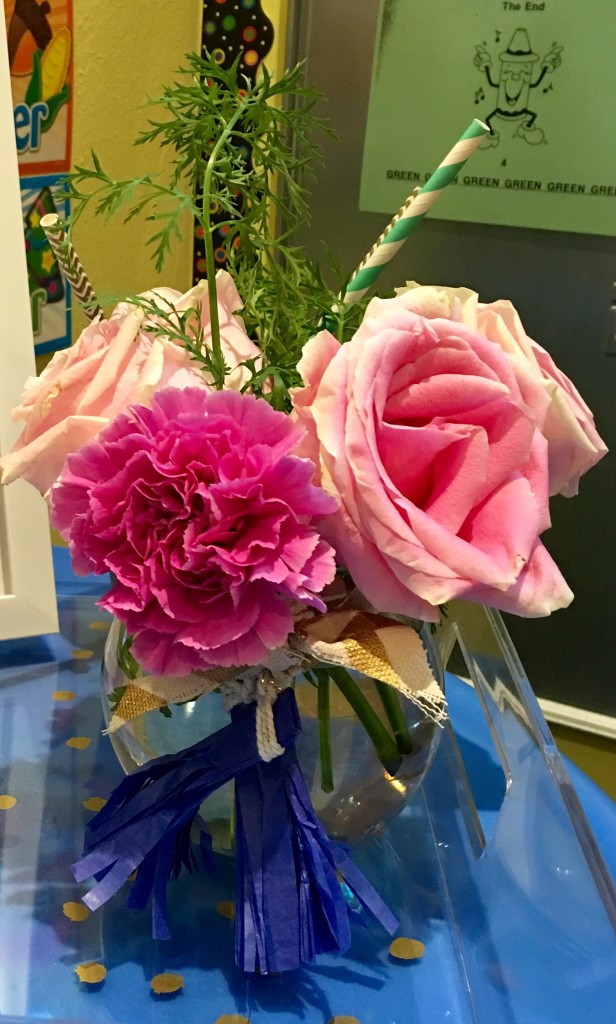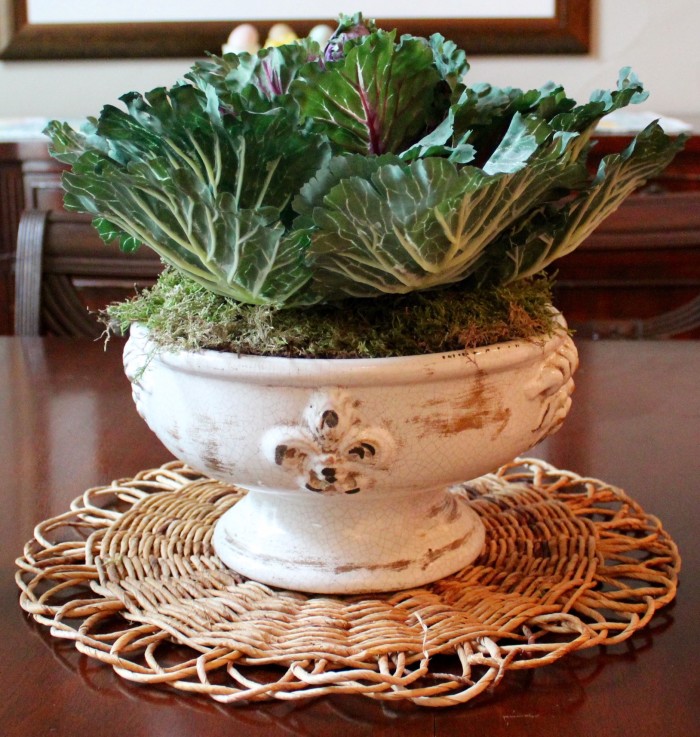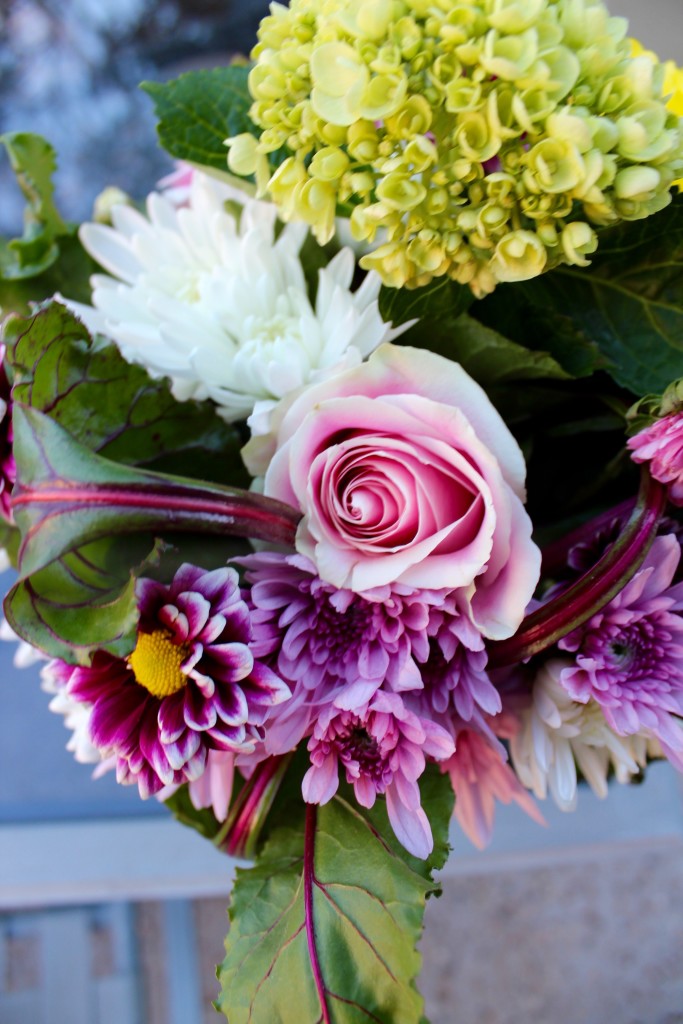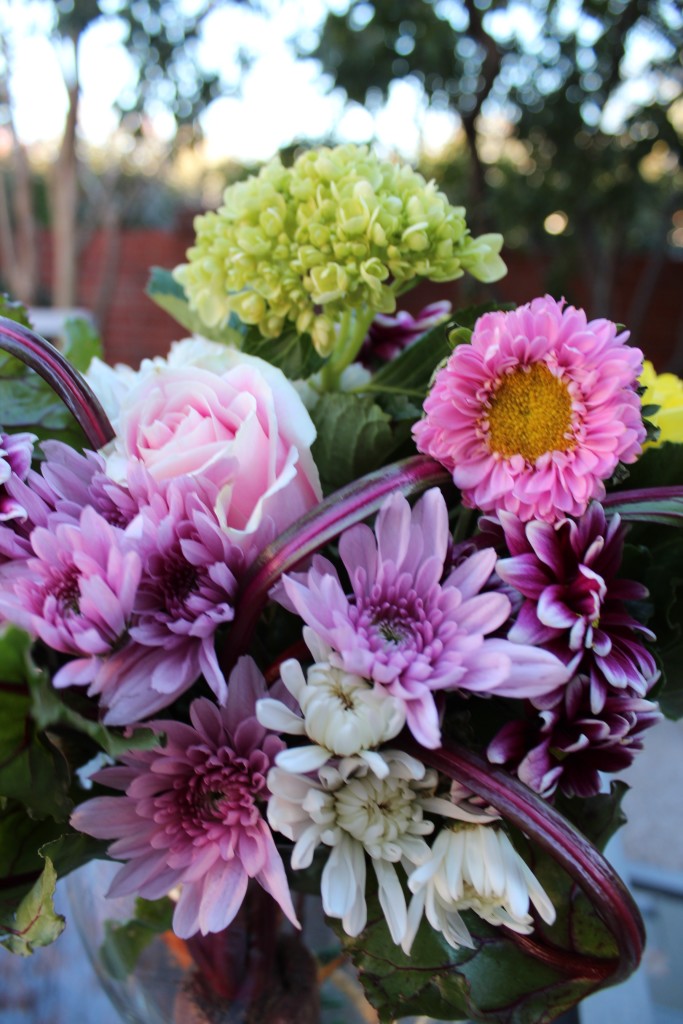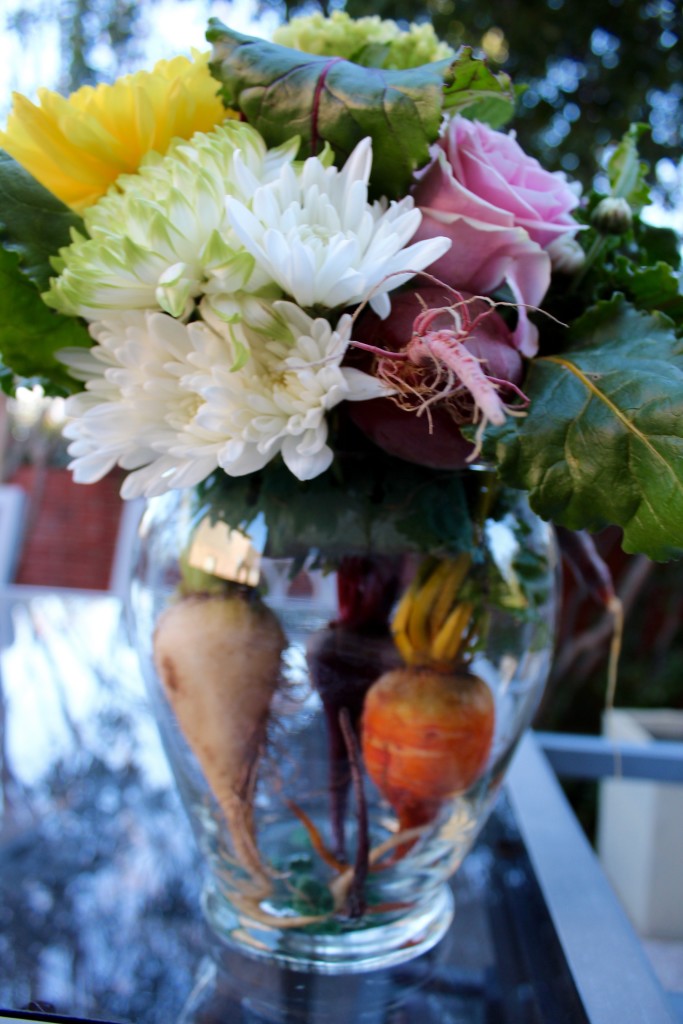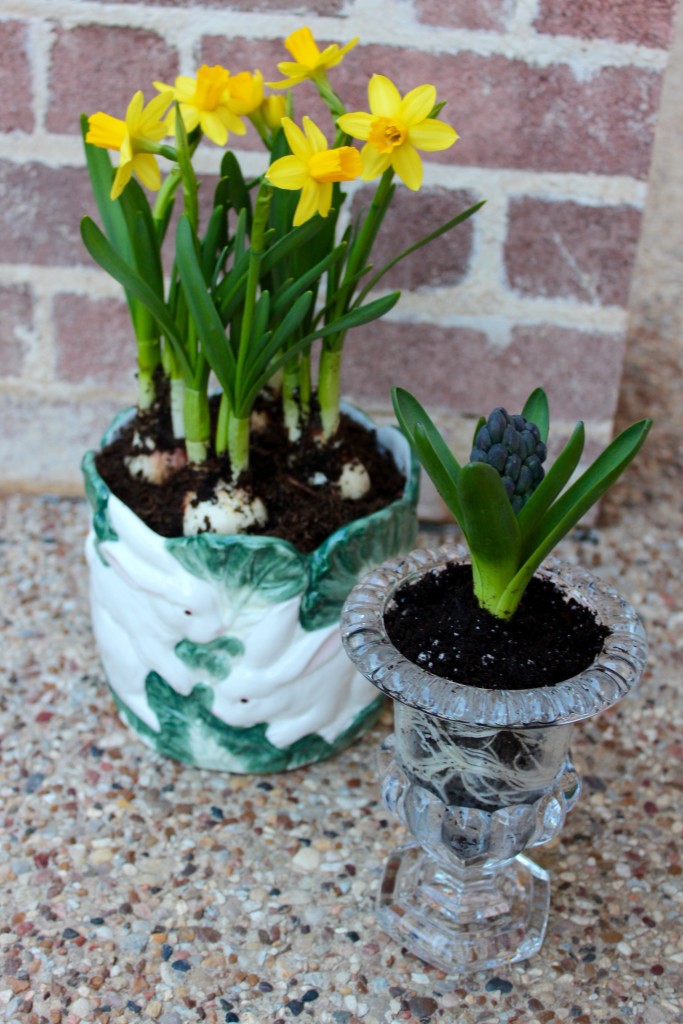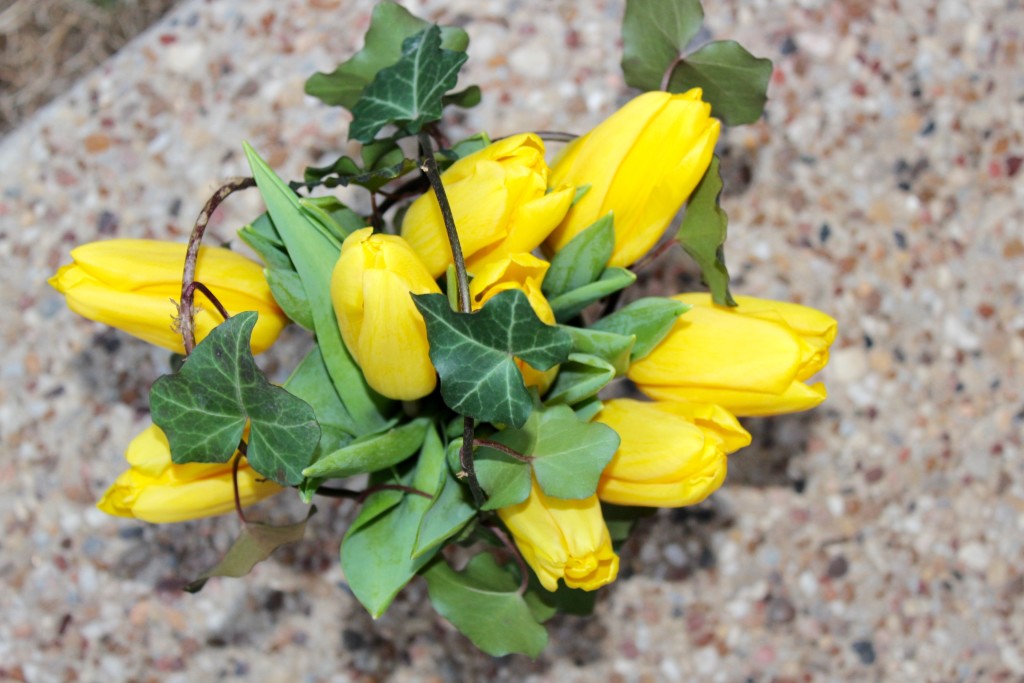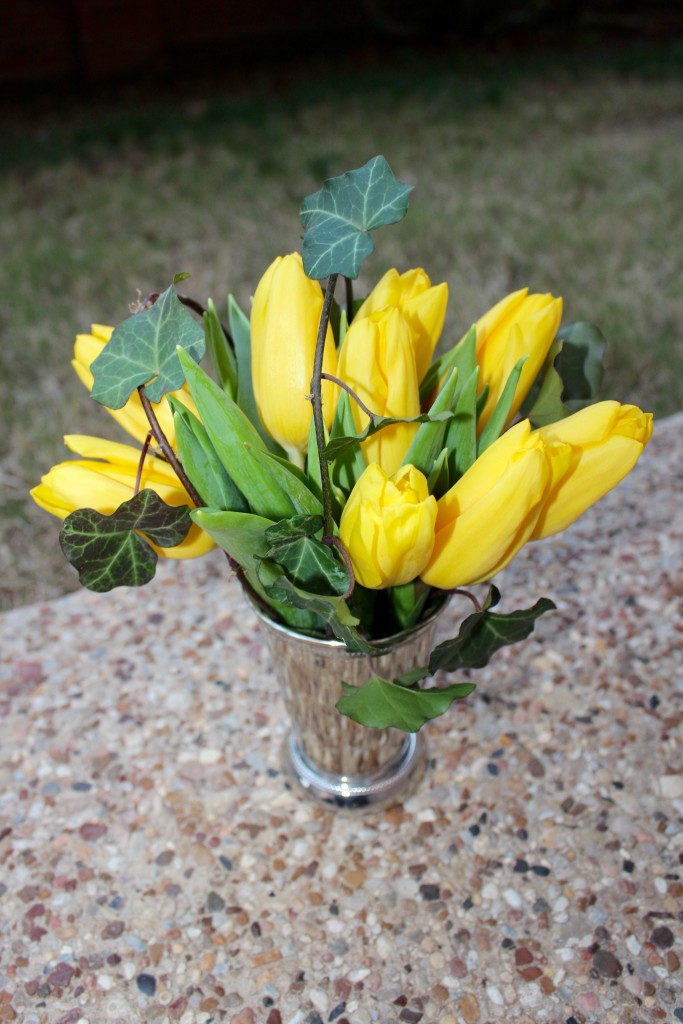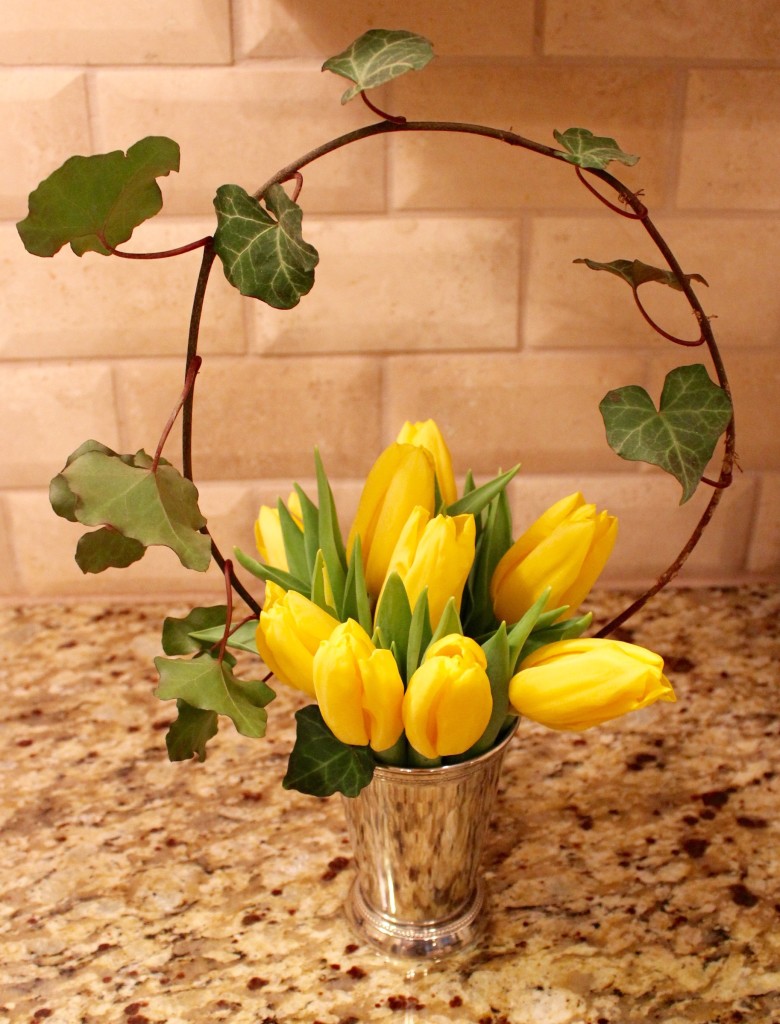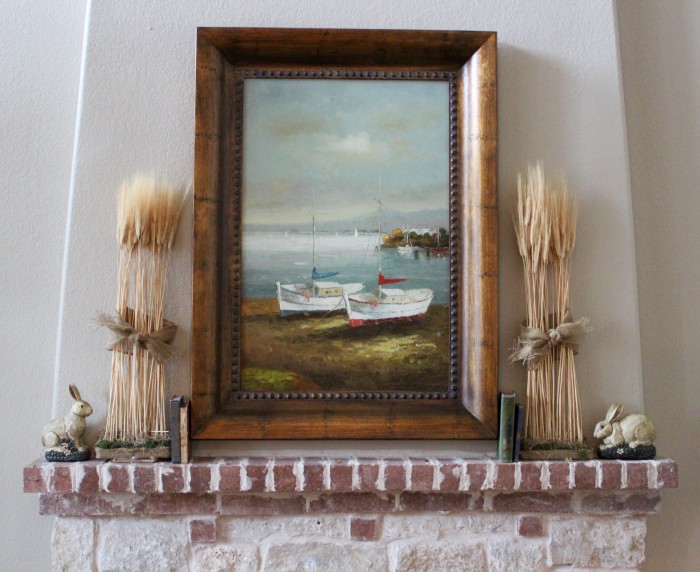 Small Accessories
It does not take much to create a little bit of Easter inspiration in your home. You don't need large, expensive accessories. Look at these examples of small, subtle signs of spring and Easter. Just a simple serving piece or creamer can add whimsy to your decor. This ostrich egg is one of my new favorite, simple statement pieces. It was just given to our family from my in-laws. They received it years ago from an ostrich farm. Check out the bottom of the egg where the farmer released the yolk- in the shape of a heart. These little signs of love and new life in the subtlest of ways create such impact in decor. The small items that have a story are always better than any massed produced, pricey accessory you can buy.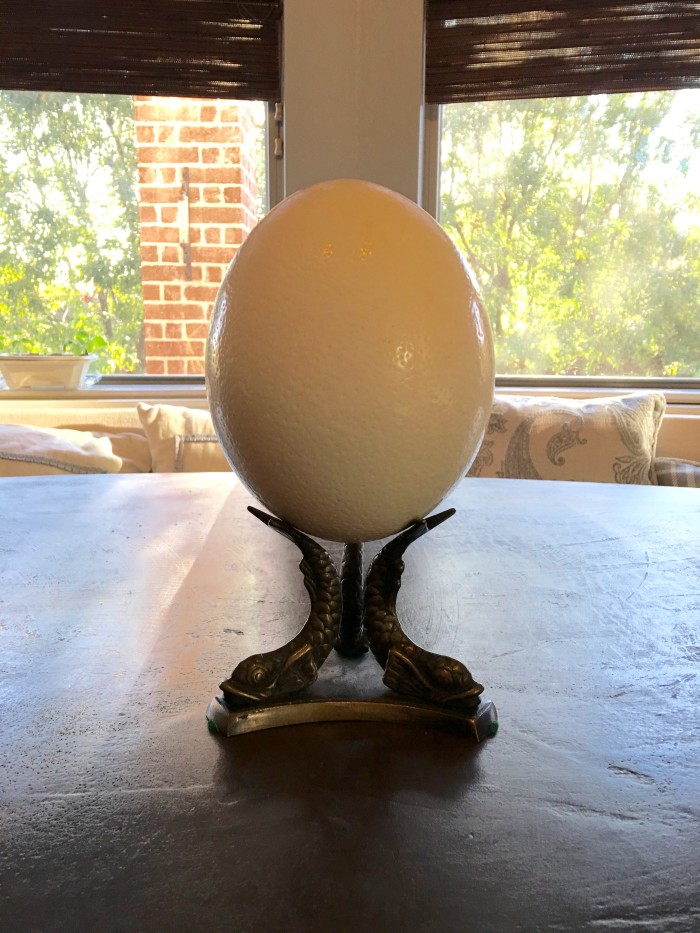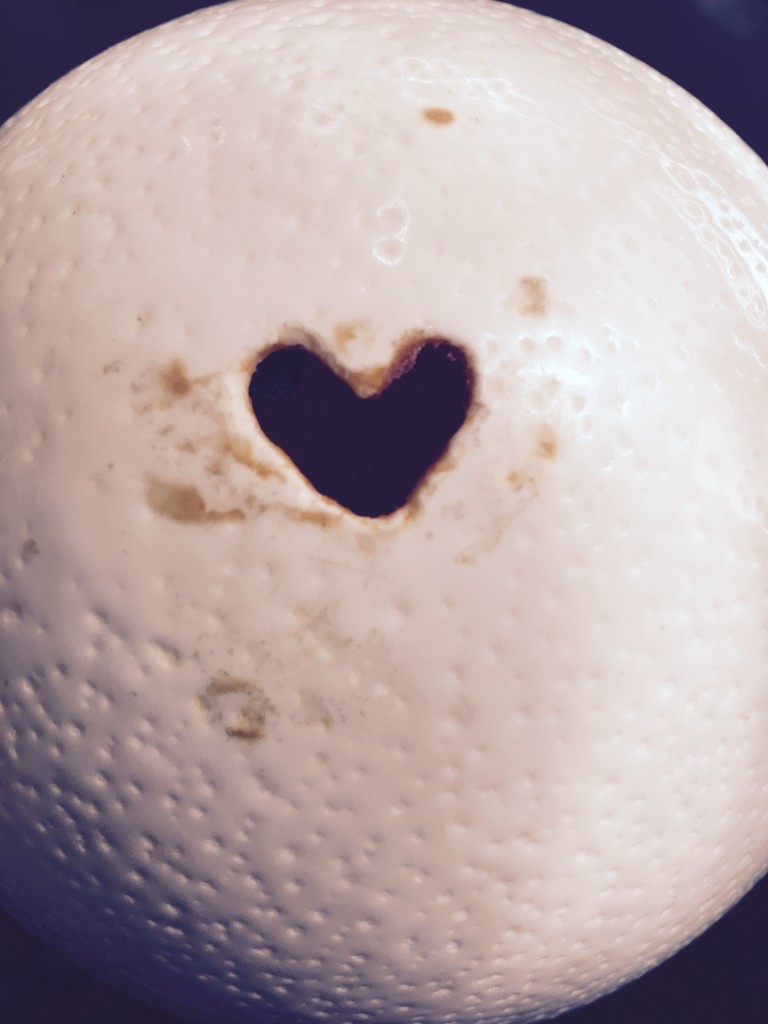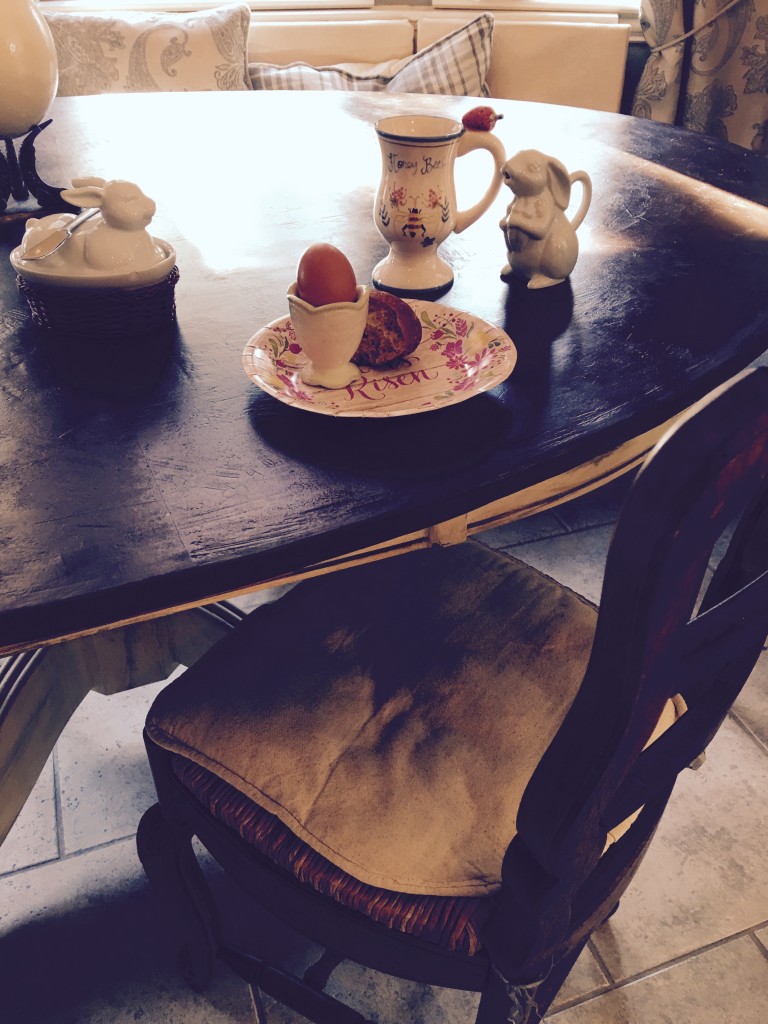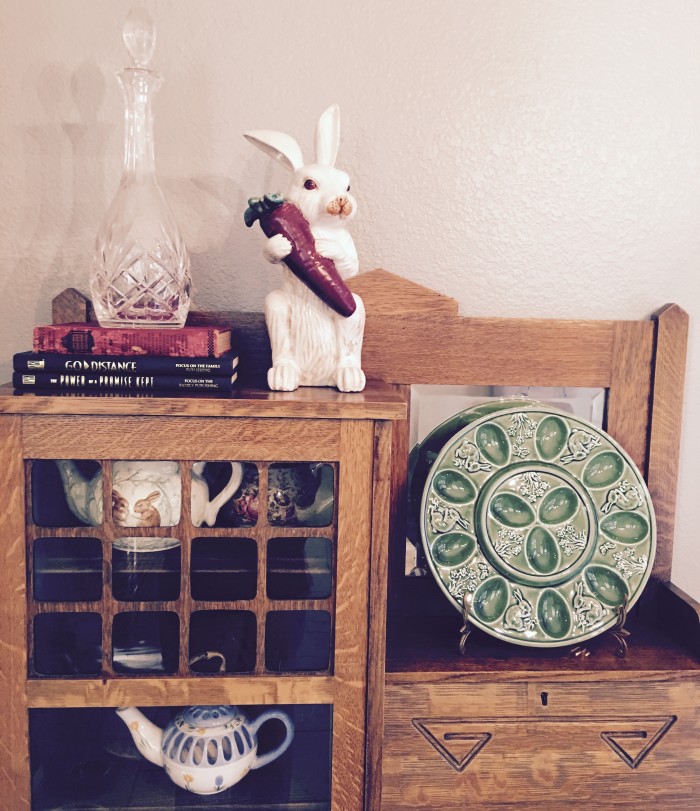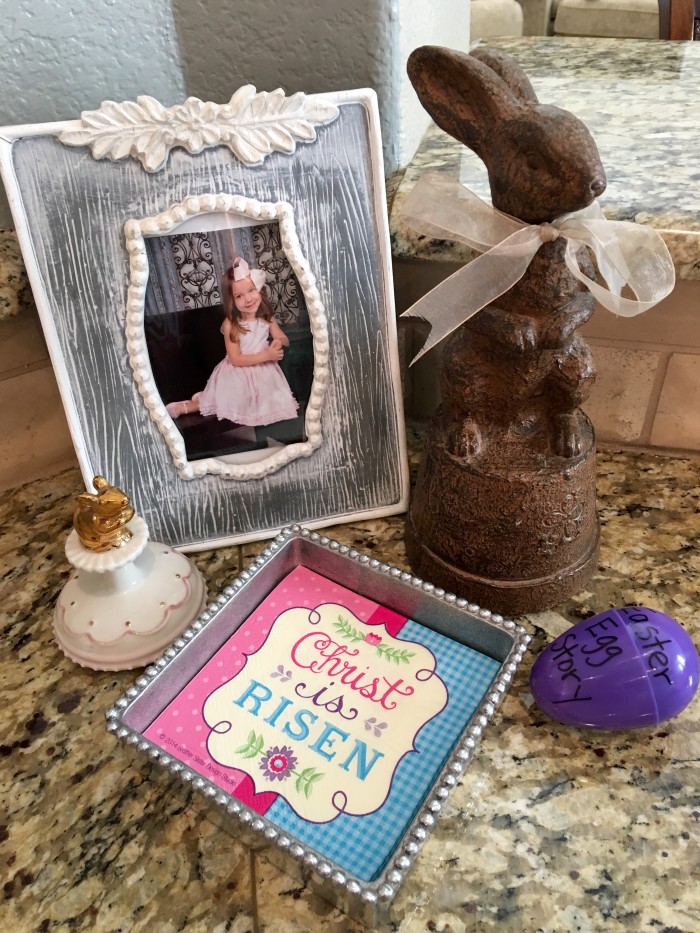 Function over Fashion
Use your functional items to add to your seasonal decor. I place our Easter buckets on unassuming hooks by our front door so we can grab them on the way out to Easter egg hunts. It is a very functional way to house them and adds some playful decor right as you enter our home. Holidays are about fun, so I try to keep the decor relaxed and appropriate to the activities surrounding the holiday. We have cake domes out year round to host the last couple of cookies from a batch or as a quick vessel to use for a morning coffee date with friends. Put your Easter treats in them and voila! They suddenly add color and decor to your home.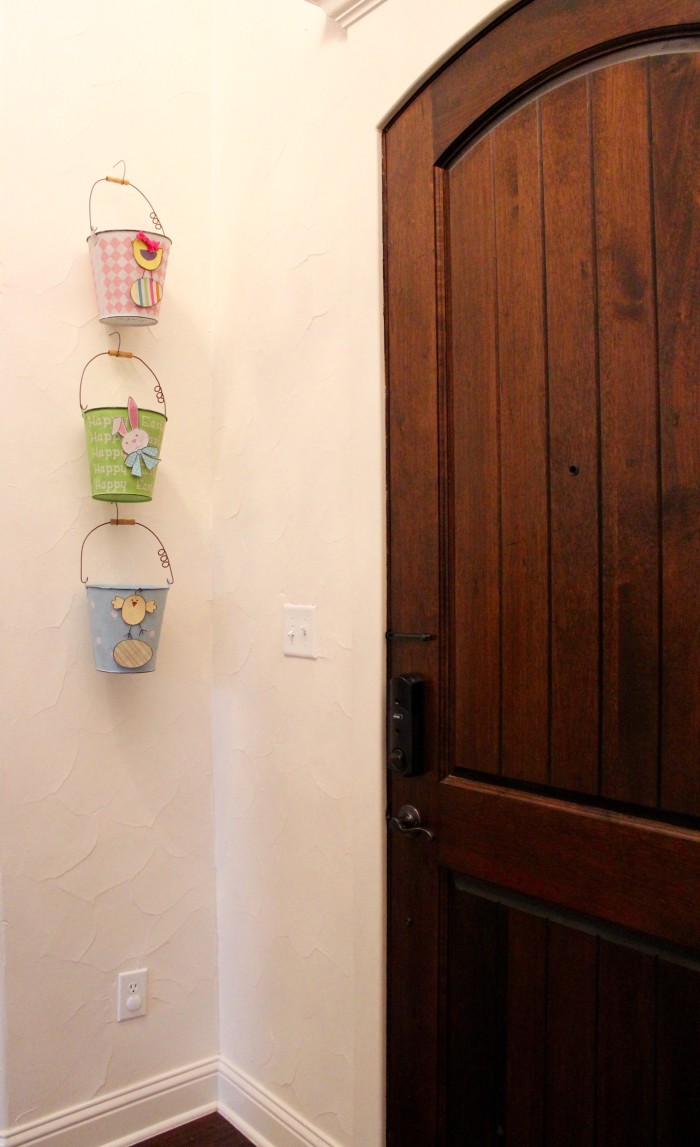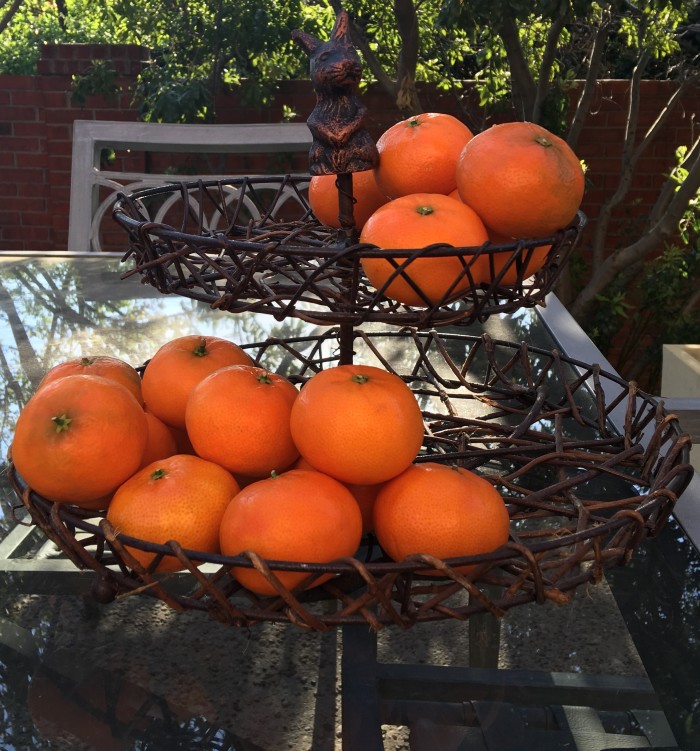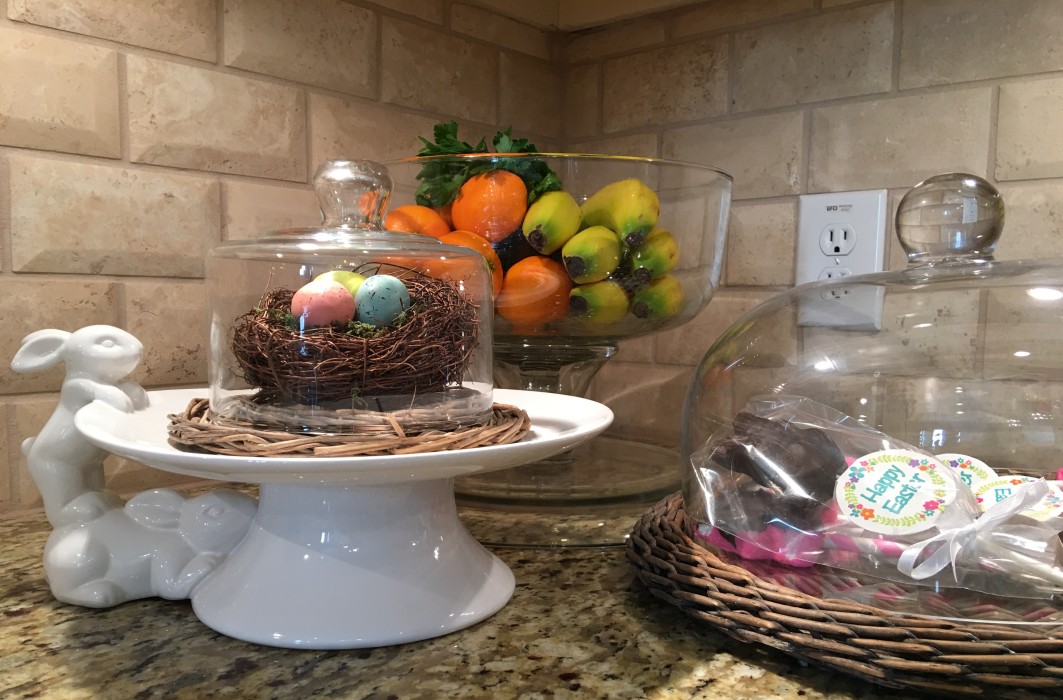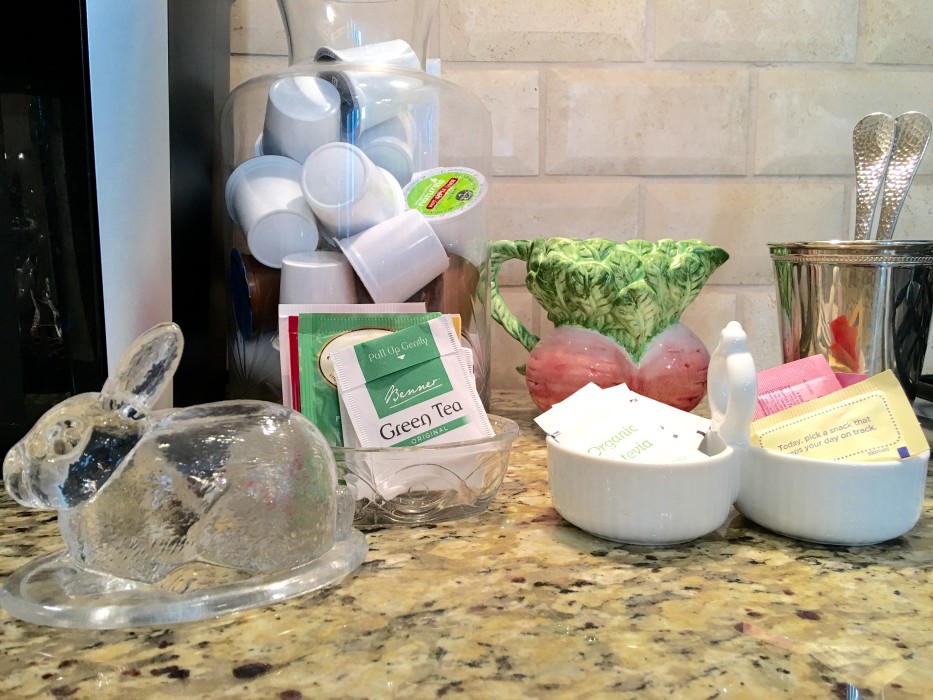 Whatever your decor this Easter, remember that it is not the decor that ultimately welcomes your guests. It is the incredible impact you make on their lives by making them feel loved, valued, and welcome. To find out more about how to host in a way that matters check out this post…
Want more Easter Decor inspiration, including Bunnies, Eggs, and Nests? Click here for Easter Decor Inspiration Part 1…