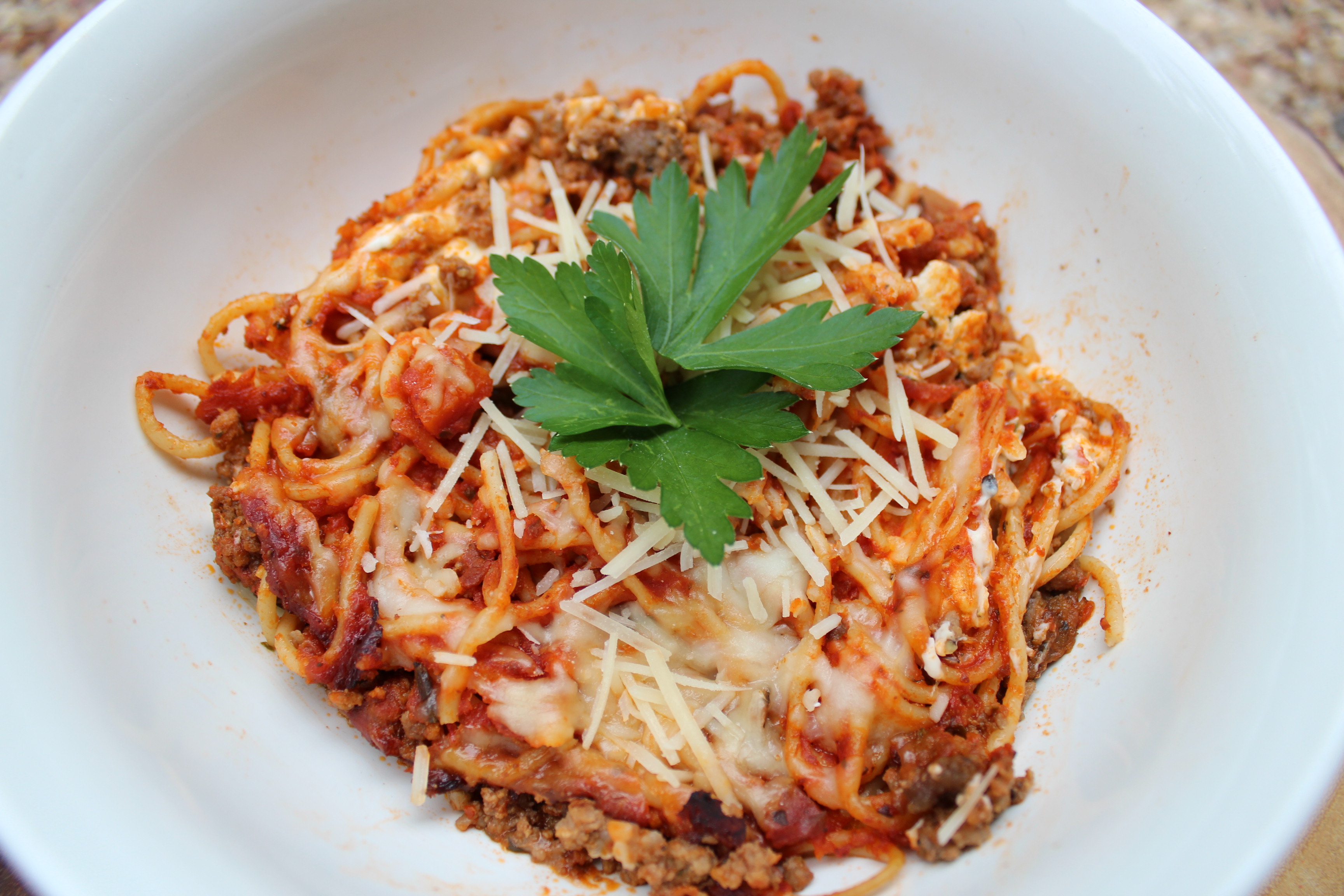 Spaghetti Lasagna
2016-03-04 20:21:24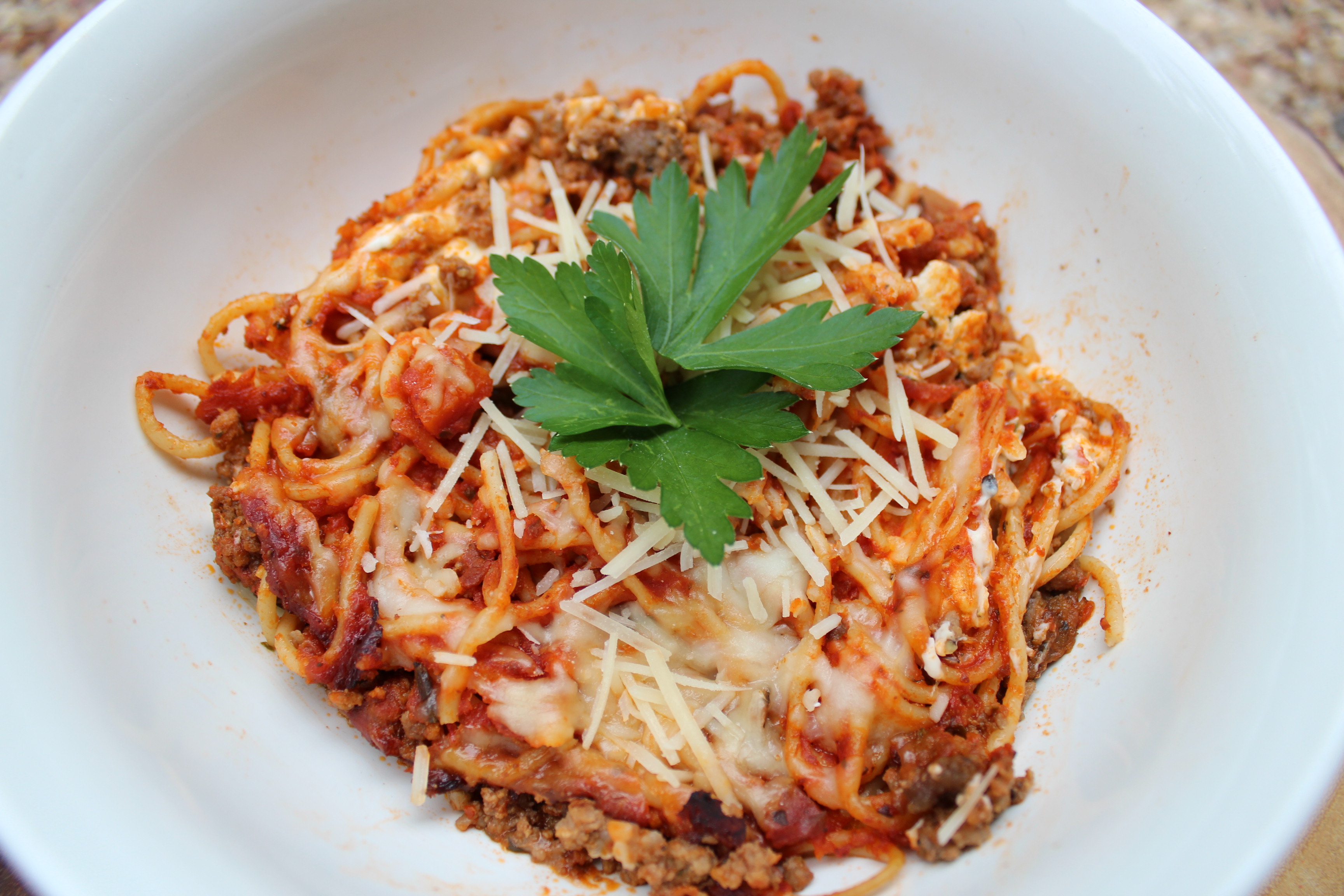 Serves 6
A fan favorite! Two Italian loves- spaghetti and lasagna- combined to make an easy and delicious meal!
1lb of ground beef
4 oz. of cream cheese, softened
1 box of spaghetti noodles
2 cloves of garlic, minced
1 jar of your favorite pasta sauce (I prefer Trader Joe's Bolognese or Marinara)
Garlic Salt
Salt & Pepper
3 Tbl. of fresh parsley
3 Tbl. of fresh basil
1 1/2 cups of Shredded Parmesan and/or Italian Cheeses
​Fill a pot of water, season it generously with salt and put it on the stove to boil. Once a slow boil begins, add the pasta and cook to al dente (firm to the bite). While the pasta cooks, brown the ground beef in a skillet. Season the beef with a little salt and pepper as it cooks. Once the beef is almost brown add the minced garlic and cook over low heat until the beef is brown and the garlic is incorporated.
Next drain the beef. Add 1/2 a jar of pasta sauce to the pan of beef and garlic and allow it to simmer.
In a separate bowl add the softened cream cheese, chopped parsley and basil, 1/4-1/2 tsp of garlic salt and pepper to taste. Mix the ingredients with a fork until combined.
Now let's assemble that beautiful lasagna. Place one layer of cooked pasta in the bottom of a glass 9x13 pan, next add a layer of the beef/pasta sauce mixture, and then top with dollops of the cream cheese mixture. Spread the cream cheese mixture gently across the pan allowing it to melt into the beef layer a bit. It is just fine to leave little dollops of the cream cheese mixture and then swirl it with a fork after it bakes. Next add another layer of pasta, then cream cheese mixture, then beef/sauce. Top with Shredded Cheese.
Bake in the oven at 350 degrees for 20 minutes or until the cheese is melted and the spaghetti lasagna is bubbly. Serve with a crusty baguette and salad or broccoli.
Bon Appetit, my friends!
Hosting What Matters http://www.hostingwhatmatters.com/