These chocolate covered Bunny Peeps are the perfect treat for Easter. They make a great take home favor for Easter Egg hunts and family gatherings. They are so simple to make and are a fantastic activity to do WITH your kiddos! Let me show you how easy they are to make!
First, purchase and gather your supplies… You will need:
Bunny Peeps- We used two packages of 16
Sticks or Straws- Either will work just fine.
Chocolate Melts- We purchased these from Hobby Lobby, but you can purchase similar items at any grocery store. They are just more simple to melt verses chocolate. If you have more time, then by all means use a good quality chocolate. One bag yielded 32 Peep lollypops.
1/2 a bag of small marshmallows
Wax Paper and Two cookie Drying Racks.
Small, clear Cellophane bags & Ribbon- We purchased these from Hobby Lobby.
We also used a small "Happy Easter" straw tag that was purchased at Michael's.

Grab a microwave safe bowl and heat the chocolate melts. Heat them for 30 second intervals, stirring in between until the chocolate is glossy and completely melted. Next place the Bunny Peeps on the sticks or straws and gently dip into the chocolate.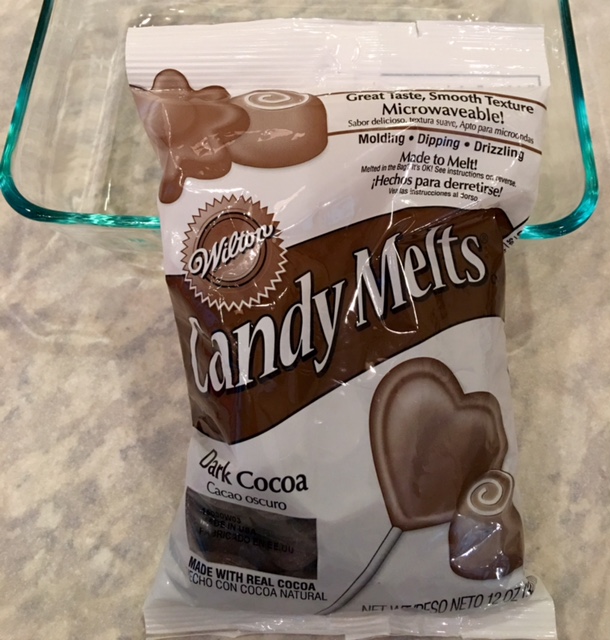 We just dipped the back of the pink Bunny Peeps because the pink color is so cute and some guests make appreciate just a little bit of chocolate versus the completely dipped Bunny Peep.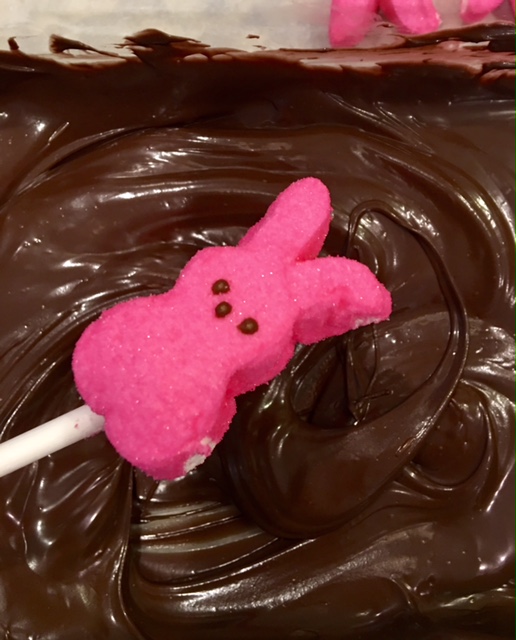 Use a spoon to help cover the entire Bunny Peep. You may need to put the chocolate mixture back in the microwave for a few more seconds/minutes to re-heat it a time or two during the process to keep the chocolate flowing nicely. We also used a damp paper towel to clean the stick if chocolate dripped down. You may use a spoon to brush off excess chocolate from the Peep as well to prevent it from pouring down the stick.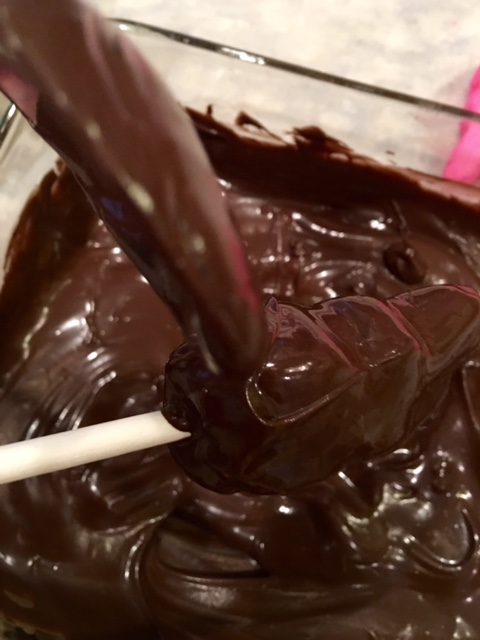 After dipping the Bunny Peep in the chocolate, gently place a small marshmallow on the back of the Bunny to create the cotton tail.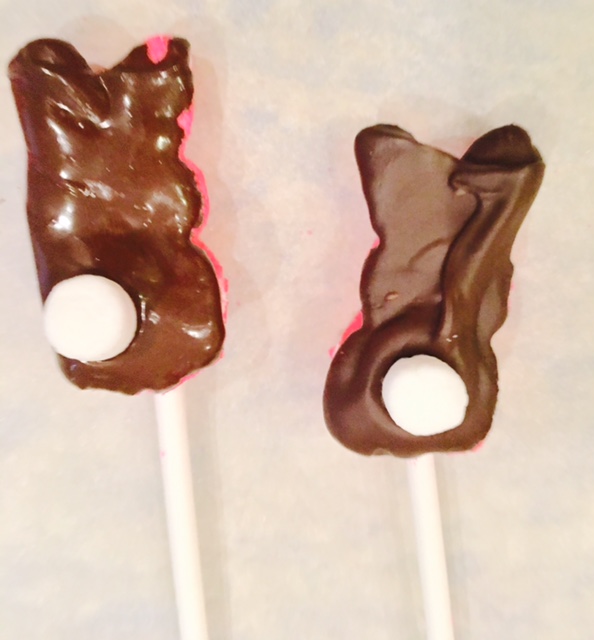 We placed the pink Bunnies face side down on Wax Paper to dry. They only take about 5 minutes to set, but make sure you allow this setting time before serving these Lollypops to your guests.
We placed the chocolate covered, white Bunny Peeps in this holes of two cookie drying racks. They made the perfect drying rack so that the bunnies stayed upright.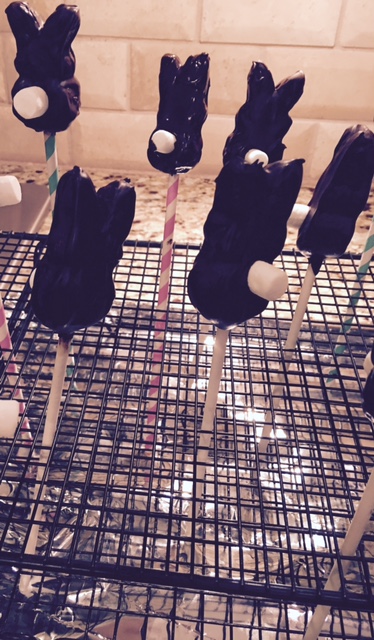 After the bunnies were completely dried and set (we let them set for 15 – 20 minutes) we placed a cellophane bag on top, the straw label that says "Happy Easter" and then tied them with ribbon.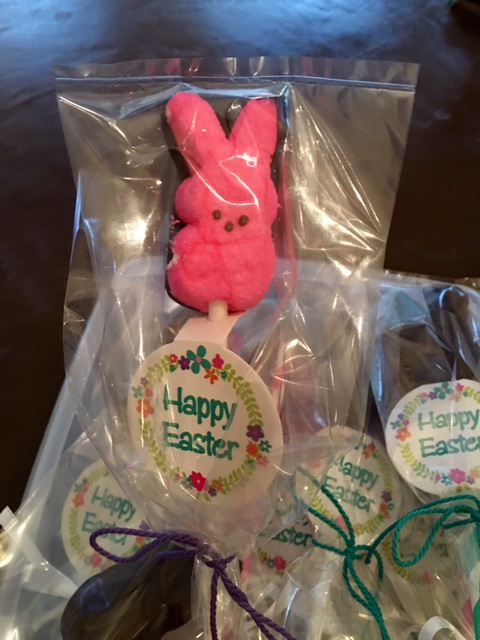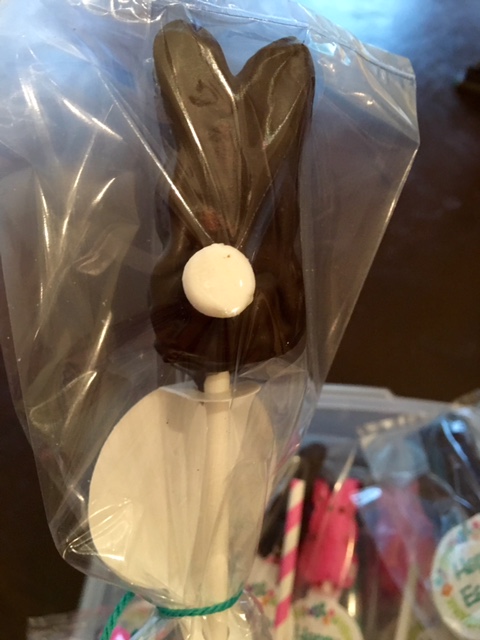 They were a bit hit at the Easter Egg Hunt! The kids loved them! Hope you enjoy making these with your kiddos this Easter! Happy Easter!