Silver pieces are one of my favorite decorating accessories. Silver is timeless and versatile. I love displaying and using our family heirlooms that have been passed down through generations. My only complaint about silver is that is tarnishes! And when it tarnishes, it just doesn't read the same. There are few opportunities to accessorize with tarnished silver. Bright, polished silver on the other hand adds so much luster and elegance to décor that it is always my preference.
One of my least favorite homemaking tasks is polishing silver. I almost don't want to decorate or use silver because then I have to keep it polished. Using that pink, thick, chalky substance to polish is a pain and always ends up on my outfit and flakes off all over my countertops and floors. Well, now all of that icky pink buffing is behind me and you!
Behold, the DIY- ALL NATURAL – SILVER POLISH METHOD- BARS! It is so simple, I think I may just have to go to some antique stores to pick up some more silver! I can now clean more silver in large batches in a fraction of the time! Once you clean your silver with the BARS method you will never go back to the pink goop!
Let's Get Started…
First gather your supplies- Baking Soda, Aluminum Foil, Rag, and a Salt (BARS).
Line a bowl or your kitchen sink with aluminum foil. Next fill it 1/4 to 1/2 full with warm water. As the water is running add 1/2 cup of baking soda and 1/2 cup of salt.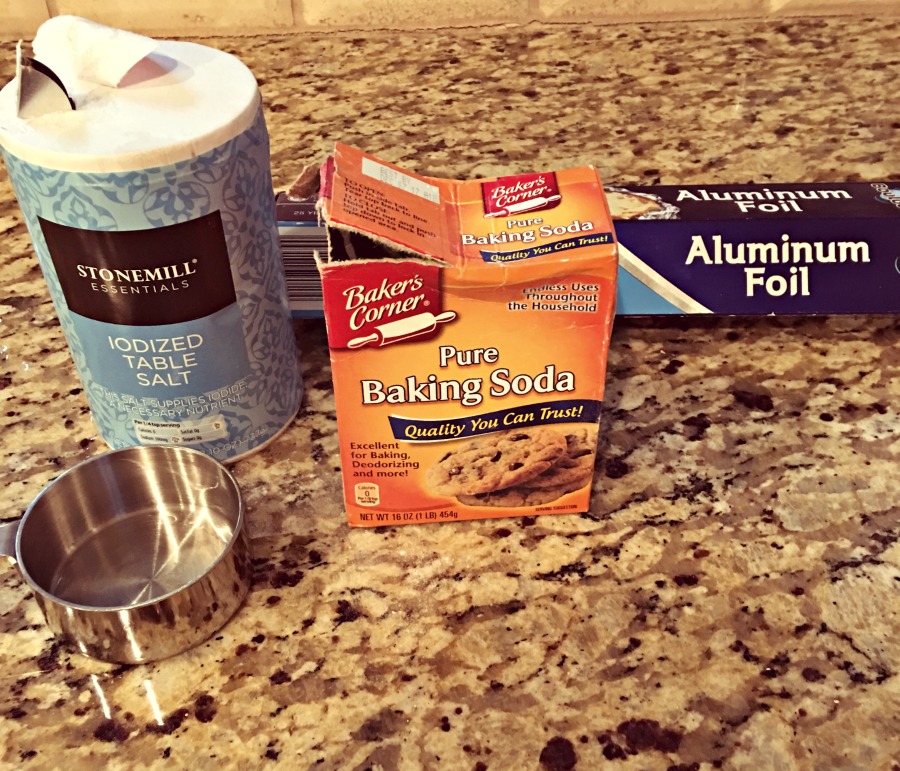 Then place your silver items in the warm water. Let them sit for 10-15 minutes.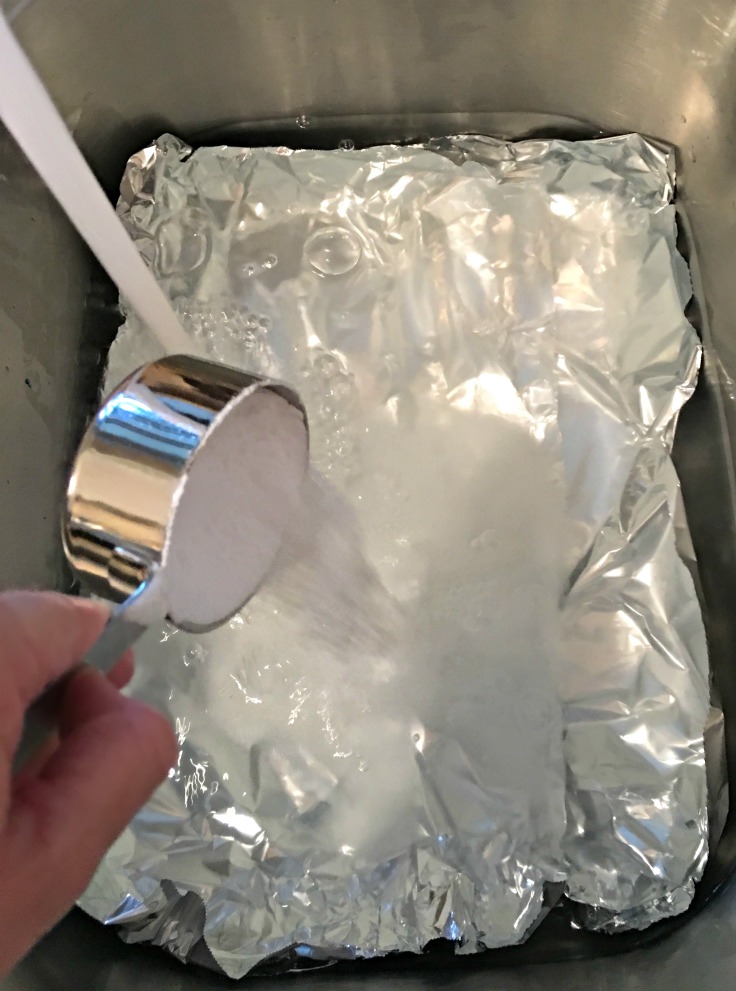 Lastly, buff and dry your silver items with your rag. This mixture is pretty miraculous! I think you will be thrilled with the results just like I have been! If there are some stubborn spots that do not buff out easily place the item back in the water for a few more minutes.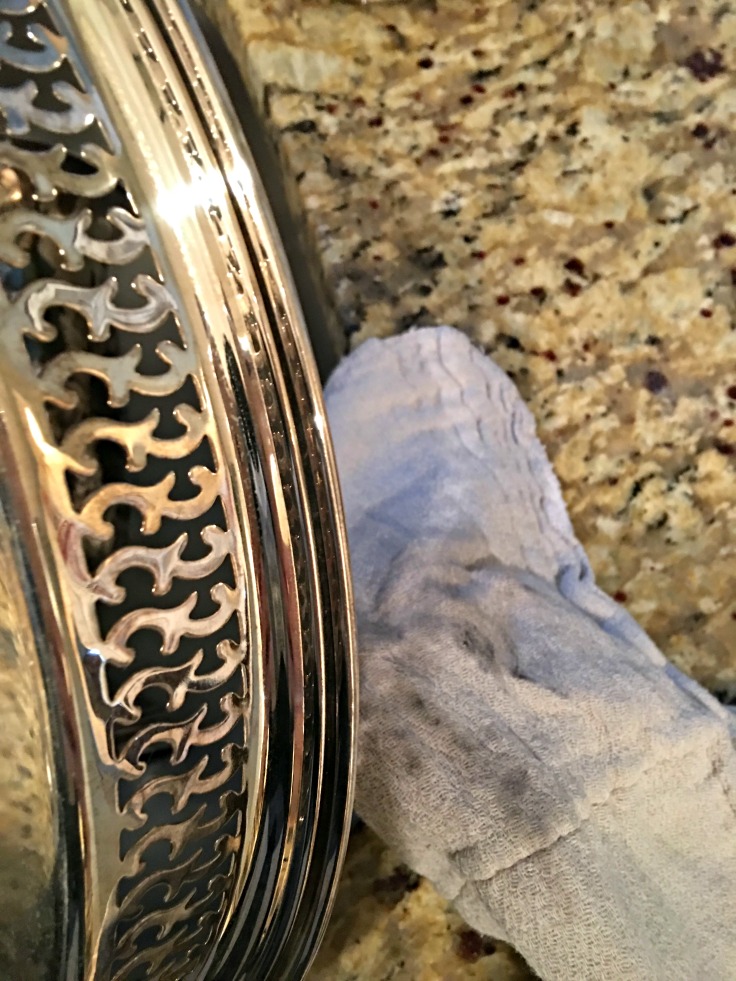 I also have some silver wipes on hand to use in some nooks and crannys or on items that you can't submerge. They work really well, but take some more elbow grease in comparison with the BARS method.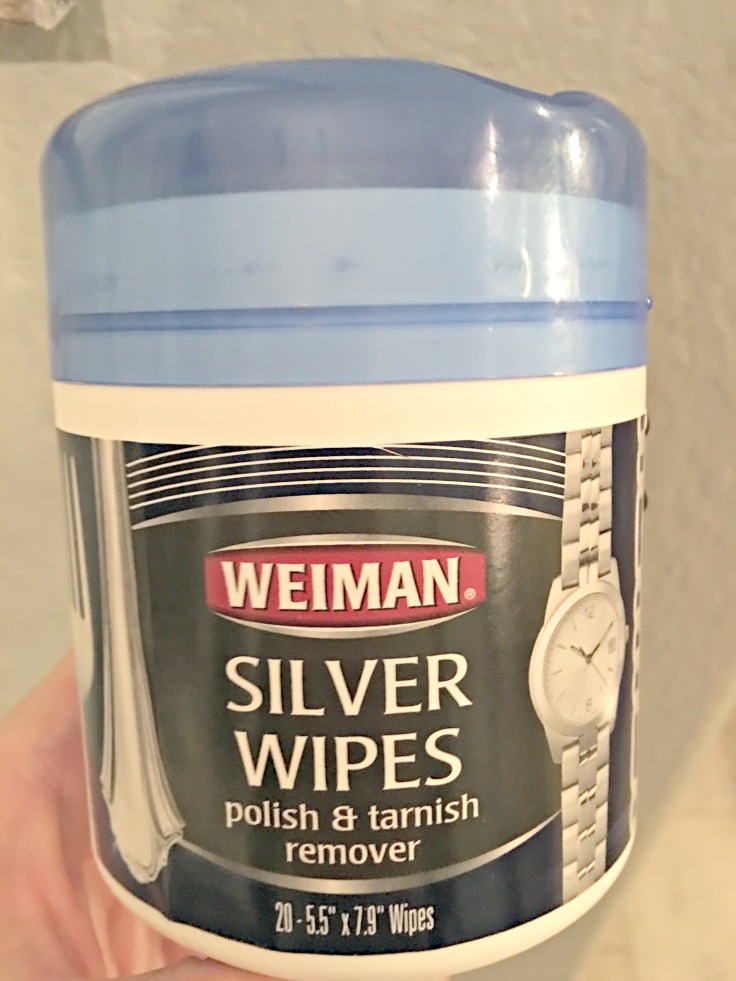 Such a sense of accomplishment- cleaning all of this silver in a fraction of the time it would normally take! I hope that you enjoy using the BARS method as much as I have!